Shedding Some Light On Landscape Lighting
A great low voltage landscape lighting project is only as good as its landscape lighting service. After all, you may have the nicest yard on the block, but if no one can see it the moment the sun sets, it's not really fulfilling its purpose. In addition to basic visibility, the right low voltage landscape lighting will also enhance your environment. It highlights the strong points and will guide your guests' eyes to intentional focal points around your yard. It's a practical aspect that beautifies your yard when done correctly.
We don't just mean being interested in beautiful holiday LED lighting, but great, vibrant, beautiful NY landscape landscape lighting fixtures to enhance every surface area of your yard year round. We mean full area coverage of your yard, NY landscape lighting systems that offer LED lighting coverage all the way down to:
Your patio lighting

Your garden lighting

Your tree lighting

Your walkway lighting

Your lawn lighting

Your property's yard lighting at large
What differentiates good outdoor lighting from great outdoor lighting on residential and commercial properties is enduring, low voltage, energy efficient, and quality lighting system setups that ensure full backyard coverage. The longest lasting lighting systems, without a doubt, are LED lighting systems, capable of bringing excellent shine down on a yard for 10 or 20 years.
For over five decades, through the hardships of 2020, and 2021 onward, our team of experienced landscaping and lighting technicians has prided itself on Westchester County NY landscape lighting installation services, and performing these services across the greater New York area. 
If you're considering having a lighting installation done on your house or commercial property's yard, or need help having maintenance done on pre-installed outdoor lighting systems, then here is everything you should know about landscape lighting.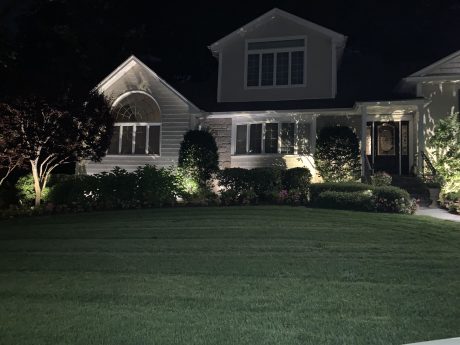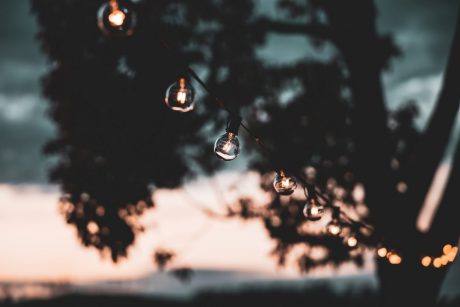 How Landscape Lighting Works
There are tons of low voltage landscape lighting options, fixtures, accessories, and auxiliary peripherals available on the market, but ostensibly, these systems can be boiled down to a few essential components:
The Transformer:

The low voltage power source behind most landscape lighting systems. It plugs into an outdoor outlet and feeds power to the entire system.

A Low Voltage Electrical Cable:

The "veins" of your lighting system, feeding power to the lights, usually located underground.

Pathway Lights:

Cover walkways, driveways, and pathways around the property. Can facilitate additional safety and security at night by clearly identifying people.

Accent Lights:

These fixtures cover plants, foliage, and other landscape features and serve to enhance photosynthesis. 
It's essential that all of these components work in synchronicity to perform optimally and do a great job shining up your property.
Why Install Landscape Lighting?
Why not? As stated above, landscape lighting can be an invaluable asset to keep you safe, and an invaluable asset to achieving the best plant growth possible. While lights won't stop intruders dead in their tracks, they can still help in making your yard safer by illuminating intruders in a more exposed, vulnerable position. What do you think intruders are more likely to target: a yard that offers them the cover of dark, or a well-lit yard that flagrantly exposes them in the open?
Furthermore, landscape lighting installation will also help to keep your plants safe from withering and decay. Most plants need 12 to 16 hours of light to survive, and getting that amount of lighting can be considerably easier said than done. Across Putnam, Westchester, Bedford, and Greater New York, there can be some particularly intense winters that offer little leeway for such lighting. 
Although snow, sleet, rain, or sprinklers can provide your plants plenty of watering, you still don't want to neglect feeding them an abundance of light. That's where such lights could appeal with gardening: to promote this photosynthetic process, as well as overall plant homeostasis.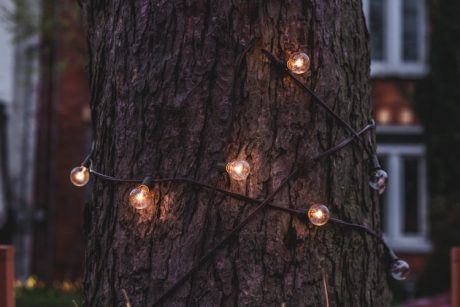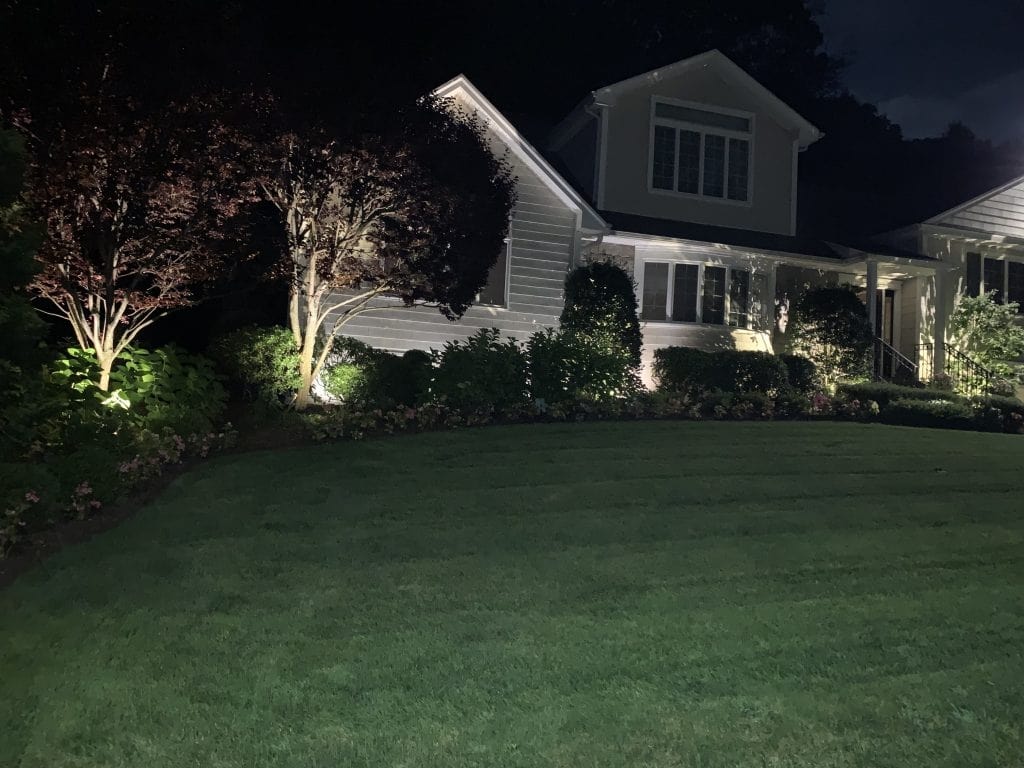 When To Install Landscape Lighting
There's not really a set rule of thumb insofar as "when" you should install landscape lighting fixtures. Since they can complement your yard year round, they can really be installed, implemented, designed, or repaired year round. 
Really, you shouldn't be asking when to install a landscape lighting, but asking why you haven't installed one yet. As it should be abundantly clear, landscape lighting offers nothing but a net benefit for your home.
Is Landscape Lighting AC or DC?
Depending on your personal preferences, a new landscape lighting system could be powered by either an alternating current (AC) or direct current (DC) electrical transformer. Alternating current systems are high voltage and better suited for supporting larger sites, whilst direct current systems are low voltage, more energy efficient, and more adept for supporting smaller sites.
Alternating current systems are more adept at sending electricity over longer distances, and may support landscape coverage over wider areas. Regardless of customer preference though, our professional team is open and willing to work with either.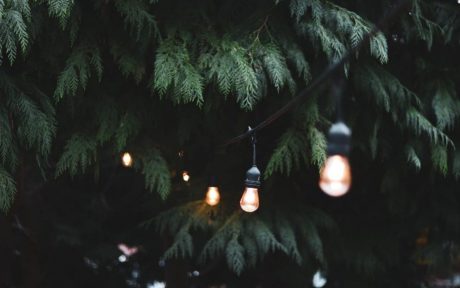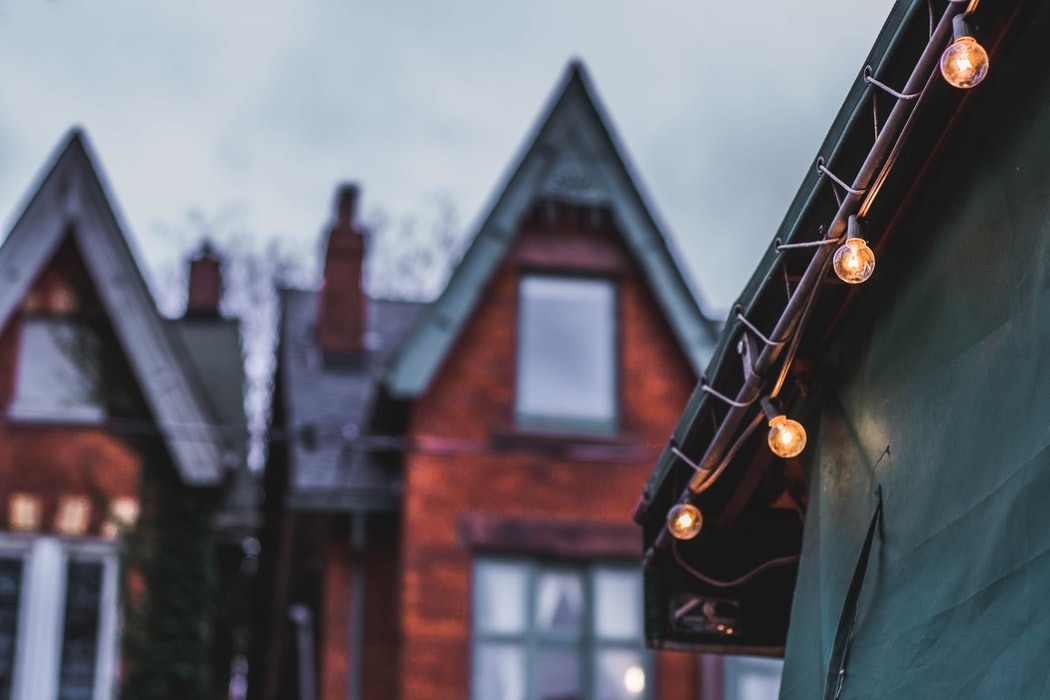 Where To Place Landscape Lighting
As we've stressed repeatedly, your landscape lighting installation should offer full coverage to all of the essential areas in your yard, and be designed with that in mind. As for what exactly that means in full detail, that could include all of the following coverage techniques:
 Silhouetting and Shadowing:

Outdoor lighting placing the base or behind a feature close to a wall

General Highlighting:

Outdoor lighting placed at the base of any outdoor feature anywhere
Uplighting or Downlighting:

Outdoor lighting fixtures placed low or high, respectively
Path-lighting:

Outdoor lighting fixtures positioned to illuminate entire path
In-grade:

Outdoor lighting fixtures installed in property surface
Moon-lighting:

Outdoor lighting high tree fixtures angled downward.
Accenting:

Outdoor lighting narrowly placed up or down

Pool:

Outdoor lighting submerged into pool steps
Maintenance, installation, and designs of these fixtures can be aided with the help of a trusted landscaping team.
Landscape Lighting Without Wiring?
If you're interested in making a change to greener, more cost effective methods to power your landscape lighting, you certainly can! Alternative options to power your lights without an electrical grid include:
Solar panels

Built-in batteries or LED lights

Bluetooth operated lights
Solar lights are fueled by a solar cell, which retains sunlight and power throughout the day, and implements that power into battery fuel at night. Electricity might always sound like a green, clean fuel source, coal comprises nearly 1/5th (19%) of the nation's electricity generation according to the Energy Information Administration.
So, if you want your yard to be greener, cleaner, and neater with a reduced carbon footprint, then solar is a unique, creative, and clever way to do so.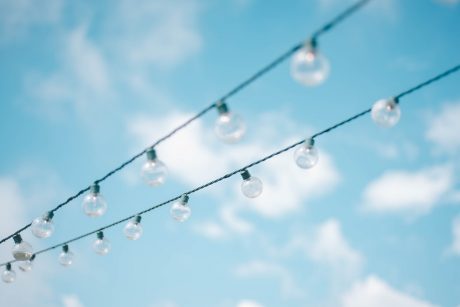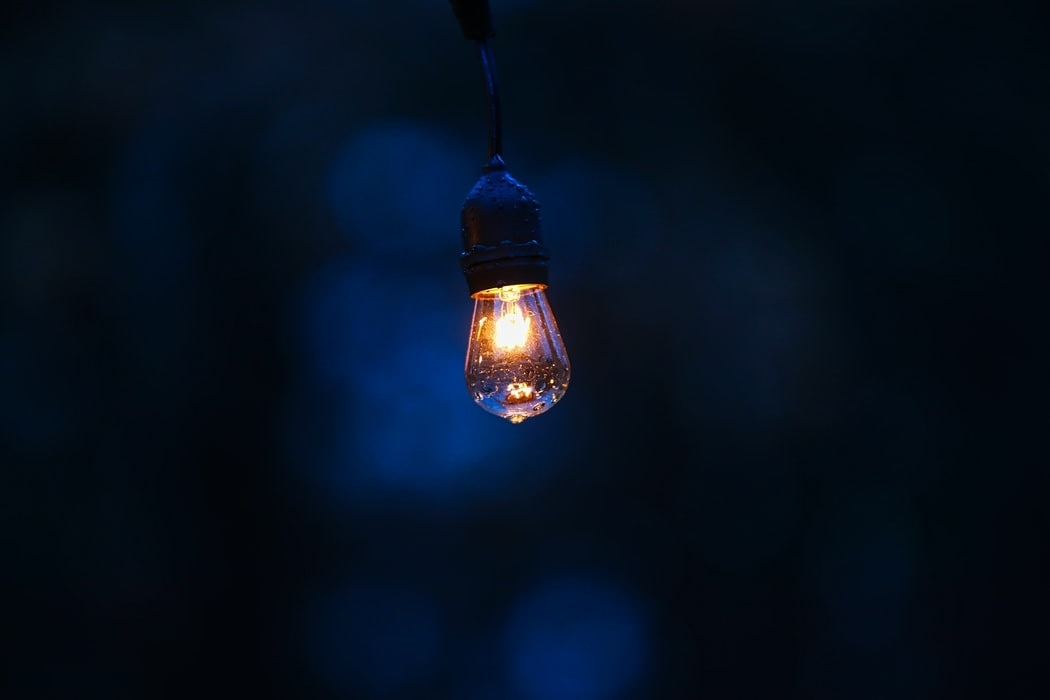 Westchester County NY Landscape Lighting Rules
Lighting codes can fluctuate wildly across states, towns, cities, counties, and even down to the district. It's best to study these rules carefully prior to installation, or work with trusted licensed landscapers who would already be educated on these rules and regulations. 
Refer to this New York State Energy Research and Development Authority page for more information on recommended standards, practices, and lighting guidelines.
Landscape Lighting Without Electricity?
Concept cars have been designed to run on all sorts of alternative energies and fuels, like:
Electric

Hydrogen fuel cell

Solar battery

Ethanol biofuel

Biodiesel

Propane

Natural Gas
Unfortunately, landscape lighting has less of a diversified fuel portfolio at the moment, but solar is a mighty fine fuel source if you aren't so electrically inclined. As of the most recent market insights provided by the Solar Energy Industries Association:
Enough solar energy was generated to power nearly 18 million U.S. homes

Solar accounted for 43% of all new electrical generation in the U.S.

The U.S. solar industry is projected to install more than 324 GW of solar over the next 10 years

324 GW would quadruple the nation's current amount of installed solar energy
Solar is a fantastic, emission-free resource, naturally implementing the sun's beauty during the day to light up your home at night. It's not hard to see why it's exponentially growing so much in popularity.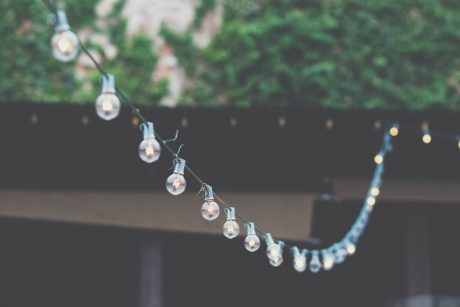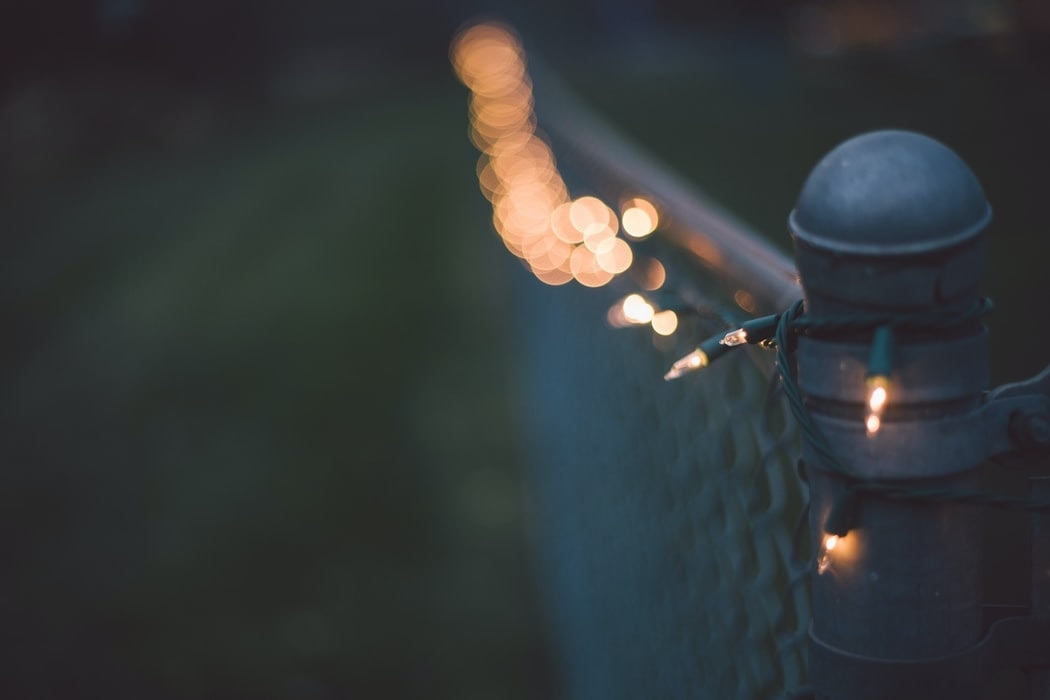 Can You Dim Landscape Lighting?
Yes you can! You can incorporate a low voltage dimmer switch for low-cost, low-effort, and low-maintenance dimming for your outdoor lighting. You can please the crowd and spice up the mood by installing one of these low voltage switches no problem. 
These dimmers can increase mood to an experience, help moderate light levels, and minimize the obstructiveness from your neighbors as much as possible.
What Does Landscape Lighting Cost In Westchester County?
According to the estimates found on InchCalculator, the average cost of landscape lighting in 2021 is $2,500 USD, with the typical price range being  anywhere from $1,000-$5,000 USD. That rounds out to a few hundred dollars per light, as well as a few hundred dollars for the transformer and electrical outlets, and by no means is it a cheap investment. 
But by improving outdoor lighting makeup, you'll find that it is an investment that arguably pays for itself in the long run. As this seminal Environmental Management study shows, grass is actually the most irrigated and agriculturally tended-to "crop" in the United States, running over 40 million acres and exponentially outsizing production of corn and even other popular crops.
That means a lot of water, fertilization chemicals, and fuel-emitted mowers are put to use, and not always in the most productive or least wasteful ways. Fortunately, by using reliable, reputable landscape lighting, you can manage to save these resources, time, and your own money from unnecessarily going to waste.
For the best energy efficiency and aesthetically pleasing results, we highly recommend that you discuss these matters with trusted, high quality landscaping professionals. Splicing is capable of simplifying your grid, saving money, and easing the complication of things across the board. 
Moreover, doing this will allow the wire to transfer more electrical effort than a butt connector, with decreased heat. This won't just simplify your electrical system, but keep it safer from fire damage. According to the National Fire Protection Association, U.S. fire departments have responded to over 160 fires each year, related to holiday outdoor lighting alone. Don't keep your home's safety and security in the dark, and don't let it become another statistic.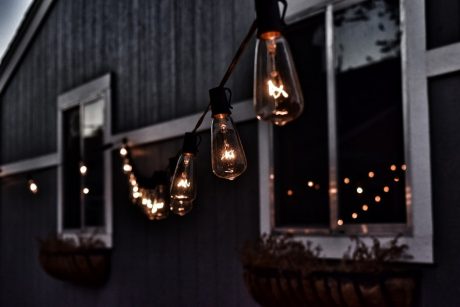 Can You Splice Landscape Lighting Wire In Westchester County?
If you wanted to, in most cases, you probably could splice a few LED landscape lighting wires into one connector. Doing so can be an intricate, multi-step process of turning the power off, safely cutting the wiring, splitting down the leads, and twisting together the kit wiring with new wiring. If you aren't so DIY inclined, you may wish to leave this to a professional landscaping and landscape lighting design team for additional help.
Alternatively, the wiring that needs splicing could be located too deep in the ground. You don't want to dig into sewage pipes or other wiring, so this is another scenario that is best left to professional resources.
Your Landscape Lighting Is Yours To Choose Here In Westchester County!
We offer a variety of fixtures and styles that match any motif you're going for. You're free to choose any lighting setup and layout that you like. It's your yard and we want it to have the character and life that reflects your home. Of course, our landscape designers will always be on hand for advice and recommendations. Some of the best landscape lightings we've seen has been a collaboration between client and professional. It's your home, we're only here to help make it shine. Get in touch with us for a lighting design consultation today!
In addition to basic visibility, the right lighting will also enhance your environment. It highlights the strong points and will guide your guests' eyes to intentional focal points around your yard. It's a practical aspect that beautifies your yard when done correctly.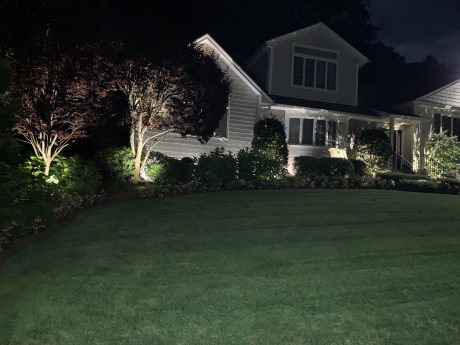 Contact Us Today
Address


94 1st Street New Rochelle, NY 10801

Email
[email protected]
Phone


+1(914)636-0722