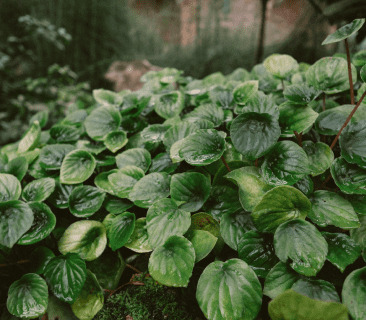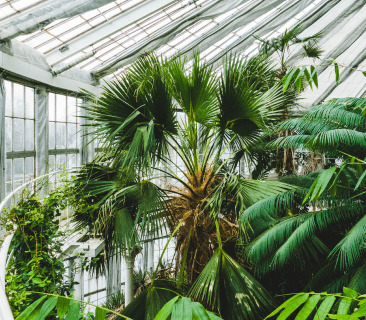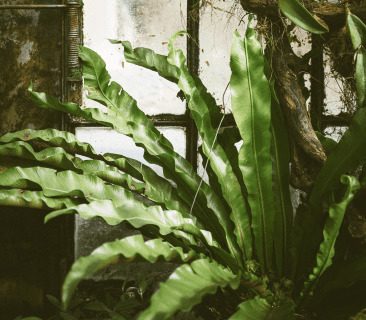 Controlling Your Destiny Means Controlling Your Resources
 
Since our founding in 1970, we have built our credibility and reputation brick by brick in one of the US's most exclusive regions. With our headquarters in New Rochelle, just 15 minutes from White Plains, the heart of Westchester County, New York, and it's neighbor Fairfield County, Connecticut boasts some of the most exquisite properties and communities rivaling that of the Hampton's, Palm Beach, Aspen, and Malibu. Among intense competition and high barriers to entry, becoming an elite sought out landscape provider was no easy feat. But we kept our nose to the grindstone and focused on building expertise in the services that our clients request. Our goal was to become a one-stop-shop for exterior design.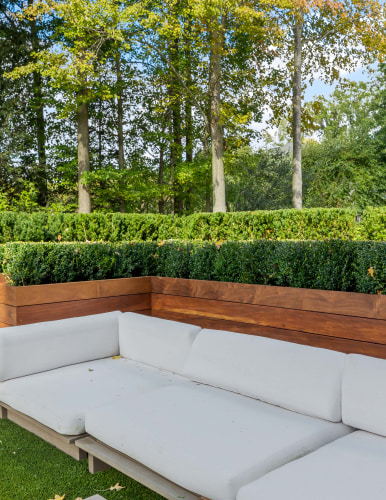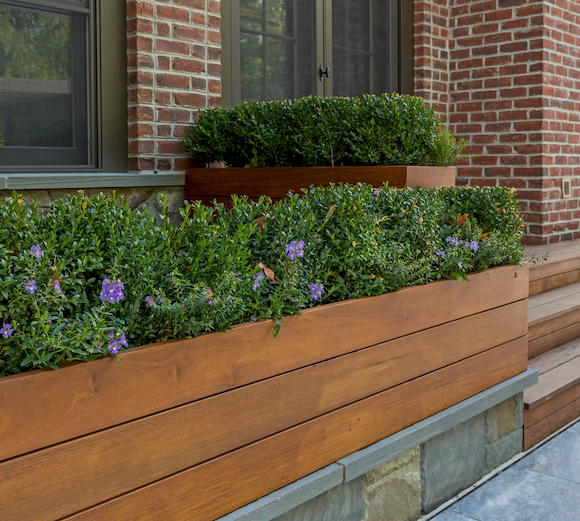 From Seeds to Trees and Individual to Bulk-Only the Highest Quality Materials
Equally as important as providing the right mix of services to our discerning clients was the vigor by which we serve them, the effectiveness, efficiency, and quality of materials we use. The New York Tri-State area is not a mecca for cultivating plants, so sourcing materials has always been a challenge for landscapers who require large quantities of high-quality materials. It's also worth noting that, similar to other businesses, when you outsource the materials, you rely on someone else's schedule, availability, and ability to meet rigorous deadlines that are not their own. This is of particular concern for plants and flowers that have limited planting timelines each year. After establishing several partnerships and signing agreements with suppliers that came highly recommended, we realized that no one would ever meet our precise schedules and run our business exactly how our clients expected us to deliver; we would need to control our destiny by building our nursery. And, thus, the Domenick Bulfalmante & Sons Nursery was born. 
Quality + Quantity = Nature's Most Perfect Combination
The Domenic Bulfalmante & Sons Nursery ensures you'll always receive the highest quality plants, shrubs, and trees, all selected by skilled professionals. Plants are the lifeblood of any yard and are still readily available. Never a wait and always at the best prices. We removed the ongoing concerns we continuously received from our suppliers about low stock, no stock, wrong stock. We ordered Peonies and received Perennials. 
The last thing anyone wants to see amid beautiful landscaping are unhealthy plants. We have our nursery to expand our range of products and services to control the lifecycle of our clients' investment and keep their plants healthy and robust.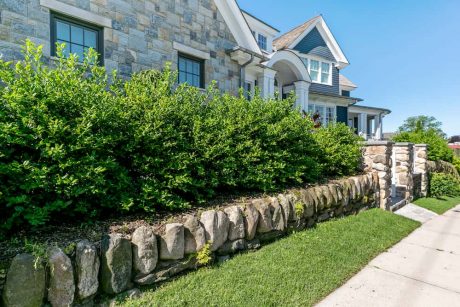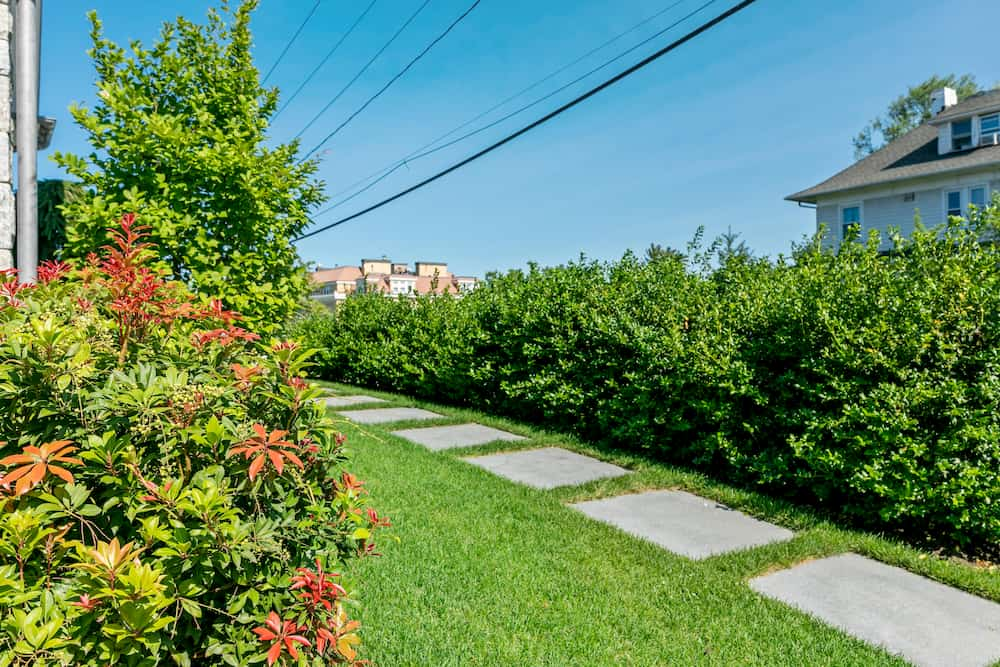 All Under Our Roof - A One-Stop-Shop for Landscape Design and Services
Plants are the lifeblood of any yard! They add beautiful color and variety to your landscape. Maintaining a nursery is rarely found owned and managed by large landscape businesses such as DBI. Most landscapers prefer to focus on the tangible service of maintaining a lawn or laying pavers. At DBI, we view these services as only half the battle. What good is planting a garden is the plants, flowers, and vegetables are of an unknown quality that you bought from someone else.
Sourcing from 3rd party nurseries is merely easier. But with that, ease comes risk, risk at a client's expense. Because we cultivate our plants, we can be sure of what will grow, how they will grow, how they will be cared for before, during, and after delivery. Our nursery ensures that our clients receive the highest quality plants, shrubs, and trees selected and cultivated by highly-skilled plant-professionals. It also allows us to make sure we have exactly what we need available at our fingertips, no running around from supplier to supplier trying to find a particular plant explicitly requested by a client, no unnecessary negotiating prices, no need to coordinate shipping or delivery. It's our nursery, so we control our destiny, which not only ensures we have the quality of products our clients desire, but it also eliminates time and resources, which mitigates costs, cost savings that we pass on to our clients. Our knowledgeable planters can focus their time on higher priorities and not have to spend valuable resources on administrative tasks that require a deep understanding of the growth process, people who have studied botany and plant biology extensively. We enable our plantsmen to lend their unique skills to our landscape designers by ensuring they have the plants, trees, shrubs, flowers, or whatever else they may need to create stunning outdoor sanctuaries that our clients call home.
Seeing Is Un-Believing
It comes as no surprise that when people visit our nursery, they are amazed. Until you visit our nursery, you can't begin to imagine the sheer size and scope of the various products we nurture. More awe-inspiring than our nursery's magnitude is the enchanting natural beauty that we help bring into this world that ultimately lands with our clients. The delight of being able to deliver such artistry and elegance is what makes our business worthwhile and continue to thrive. Our staff's passion and their belief in the DBI mission shows in our work, starting with the very first seedling and ending with the last paver laid. Adding the nursery to our outdoor design proficiency repertoire is one of the many faculties that distinguish DBI. Saying we have a vast selection of plants to choose from is an understatement; colorful flowers, shrubs, potted plants, small tray plants, and even trees are all readily available, as are some of the most exquisite herbs, vines, greenery, and bushes. We invite you to explore our nursery yourself. Let one of our horticulturists or seasoned botanists walk you through the nursery to find the plant that speaks to you. We promise you'll enjoy the experience, and it will inspire you towards creating the yard of your dreams.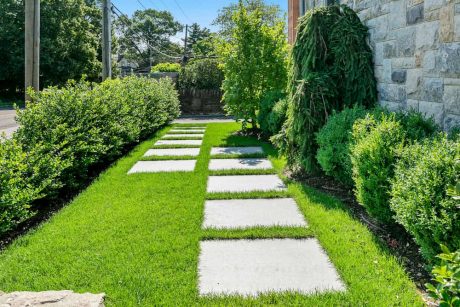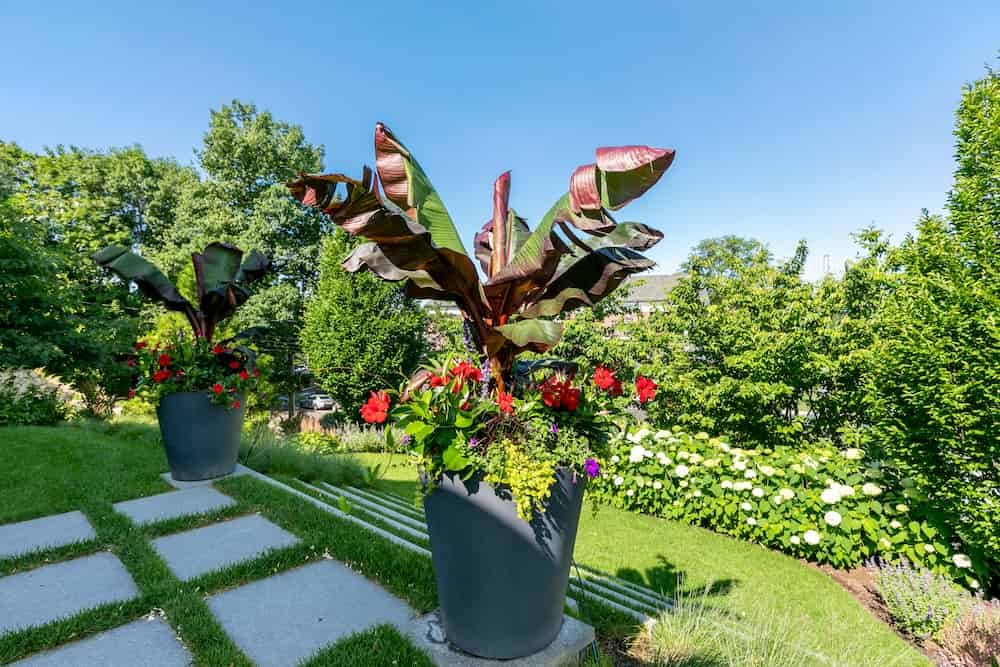 Landscape Art vs. Landscape Science? We think not.
Unless you are a new homeowner or member of the landscaping community, you rarely have many discussions or thoughts about what goes into the development of the outdoor decor of a home. In our humble opinion, the outside of a home could be more important than the inside as not only is it what people see and interpret first but also it is responsible for protecting you and your family from the elements, danger or harm and, of course, it's where you lay your head at night. The landscape industry includes everything from merely a weekly mowing of your lawn to an extensive exterior haven of both living and non-living decor. The plants, flowers, trees, and even the grass in your yard don't just get grown at a little farm off the side of the road as you see frequently. The best nurseries are virtual museums of different types of crops. Growing beautiful flowers and plants is an art form. Naturally, to do so, you must also understand the science behind the art. The industry has grown since we started, paralleling the growth of e-commerce. A simple Google search will return many farms and nurseries focusing on everything from trees, shrubs, and liners to foliage/tropical, perennials, and bulbs. Others may face challenges by the weather, which affects plants or flowers; they grow to some extent. DBI's nursery eliminates these limitations with greenhouses and shelter to meet most client demands.  
Growing (our business that is) and Evolving To Meet Demands of Exclusivity.
Our home in Westchester County allows us a never-ending source of innovative new concepts and opportunities within the landscape sciences industry. We remain at the forefront of developments in our direct lines of business and artificial intelligence, the growth of the internet, results in scientific labs worldwide that can and will bring new liberties to DBI. Having a nursery of our own allows us to take advantage of recent events and innovations that arise as we are not beholden to anyone else's terms or conditions. DBI has always strived to evolve and respond to our customer's demands for quality and expand the depth and breadth of our offerings. We have no intention of curtailing these efforts now. Developing our nursery was the first important step to positioning the company to continue its reputation as the landscape design leader. If you haven't spoken to one of our designers or visited our garden center or seen our work, we encourage you to get in touch and allow us to introduce you to a new type of company in landscape design, a company made of both art and science.