Where We Came From
At Domenick Bulfamante & Sons Inc., we take pride in providing the utmost quality and workmanship on every project. The DBI team brings the expertise necessary to make our clients vision a reality. Dedication, hard work, and customer satisfaction are the core qualities we value as we work.
Since 1970, Domenick Bulfamante & Sons Inc., has been a family owned landscaping company and nursery operating in Westchester and Fairfield counties. We pride ourselves on having a long and rich history in New York and Connecticut. We've built a name for ourselves, and with a name comes the responsibility to uphold all our standards. We have thrived for over four decades and continue to grow because we hold the quality of work and client satisfaction above all else. It's called The DBI Difference.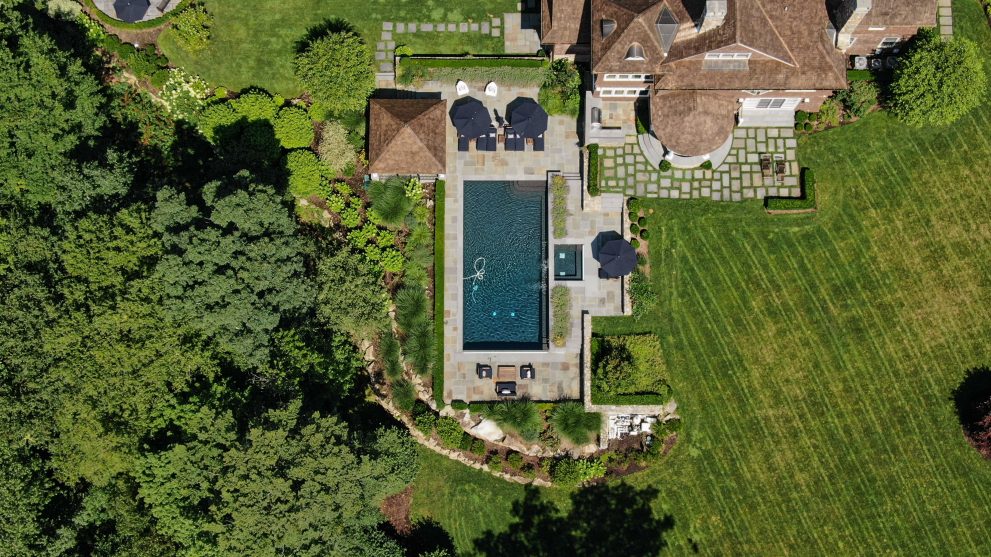 Our Certifications
The DBI Difference
We are landscaping experts. Whether you are beginning with a blank slate or have a specific vision in mind, our collaborative efforts help you realize your vision. With our years of experience and our in-house nursery, we provide everything from small upgrades to complete renovations. It is not enough for the job just to go smoothly and within budget. The installation must continue to be a source of pride and beauty after we are done. Our ultimate goal is to minimize future costs by ensuring the job is done well the first time around.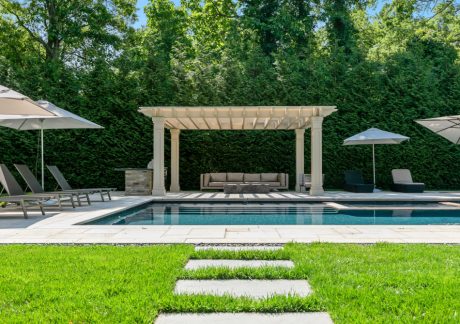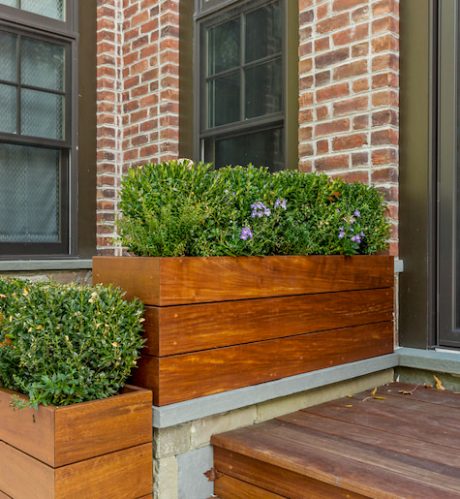 The weekly upkeep of your yard should be the least of your worries and with DBI, it will be. We have an extensive roster of lawn and yard maintenance services. Mowing, treatment, weeding, pruning and re-mulching are just a few of our services. Our landscape maintenance technicians are the very best and bring unmatched expertise to their work. Keeping the grass cut and vibrantly green, the hedges trimmed, the bushes and trees pruned are all services we have mastered over the years. You will be so glad you chose DBI to maintain your yard.
What Services Do We Offer?
Our stonework is some of the best in the region.  With so many varieties and styles of masonry and paving, the possibilities can seem endless.  We are comfortable working with all and will present you all the possibilities that will enhance your property while providing utility.  Walkways, patios, walls, sidewalks, Belgium Block Border or if you need a driveway re-paved, we've got you covered.
Hydrating your property may not be the most exciting aspect of lawn care, but certainly is one of the more important ones. Proper irrigation adds life (literally!) and functionality to any yard. If you want that healthy, glossy look for your grass; trees, and plants that are full and plush, irrigation is essential. Our staff is knowledgeable about all types of installations and repairs.
Drainage is another "under the radar" component of your yard that can make or break year 'round enjoyment. We install drainage for stormwater approvals.  We are expert at French drains, Cultecs drywells, catch basins and will help you waterproof your foundations.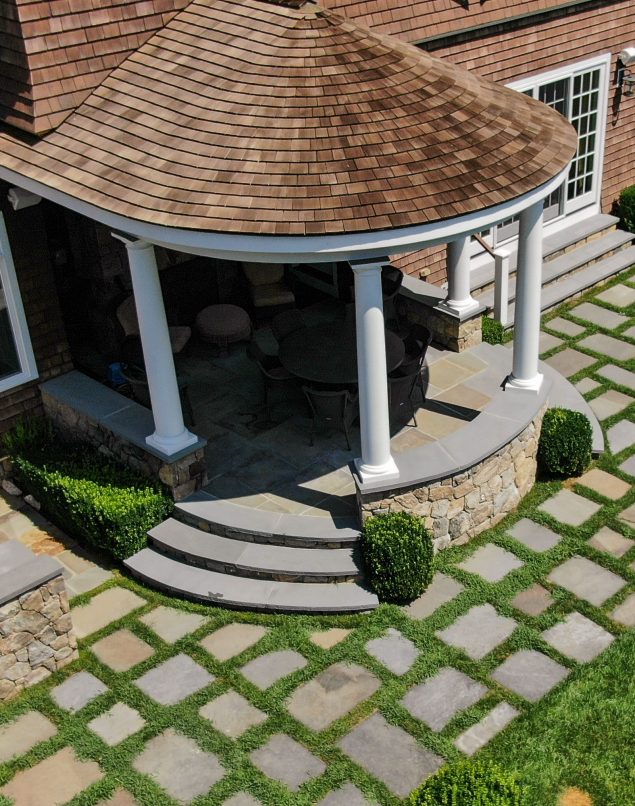 Landscape Design
Learn more
Our team of landscapers, landscape architects and engineers have well over 40 years of experience and it shows in our work. We're one of the leading landscapers and yard designers, offering superior service and concepts with every project.
Our Portfolio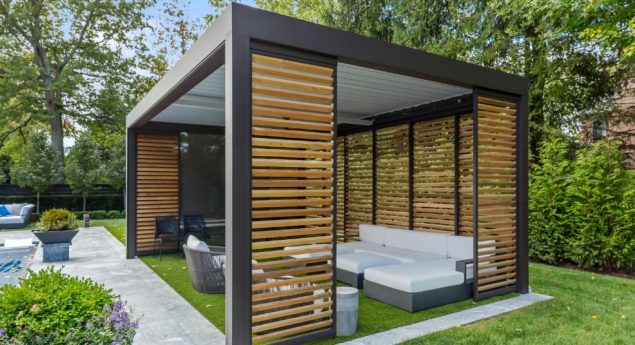 A great landscaping project only gets better after the sunsets. Great lighting provides the nicest yards with many additional hours in a day for them to be appreciated. In addition to basic visibility, the right lighting will also enhance your environment. It highlights the strong points and will guide your guests' eyes to intentional focal points around your yard.  We offer a variety of fixtures and styles that will match your style. It's your home, we're here to help make it shine.
The Domenic Bulfalmante & Sons Nursery ensures you'll always receive the highest quality plants, shrubs, and trees, all selected by skilled professionals. Plants are the lifeblood to any yard and are always readily available.  Never a wait and always at the best prices.