Grand Pool Patio
Complete Outdoor Comfort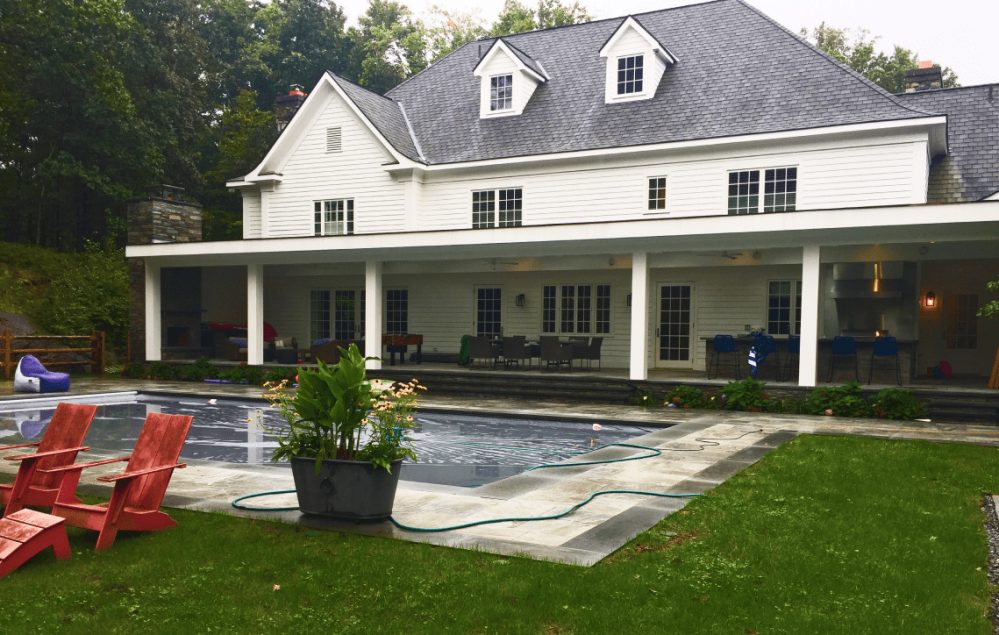 Details:
This project reflects the unique vision of our client. A complete renovation of their backyard including patio as a key part of the poolscape affecting your outdoor time with poolside activities like dining, socializing and relaxing.
Landscape Construction
New Raised Patio
Outdoor Kitchen
Drainage
Pool Patio
Completed in 2017
Our design ensures that the pool's patio design should be harmonious with lifestyle while complementing the style of the swimming pool and home.
The project started with exacting drainage work. Once the drainage was perfected the construction of the pool ensued. Along with building a raised patio, our professionals were tasked to install an outdoor kitchen, which greatly complemented the overall aesthetic of the pool patio.