Modesty
From regular to extravagant!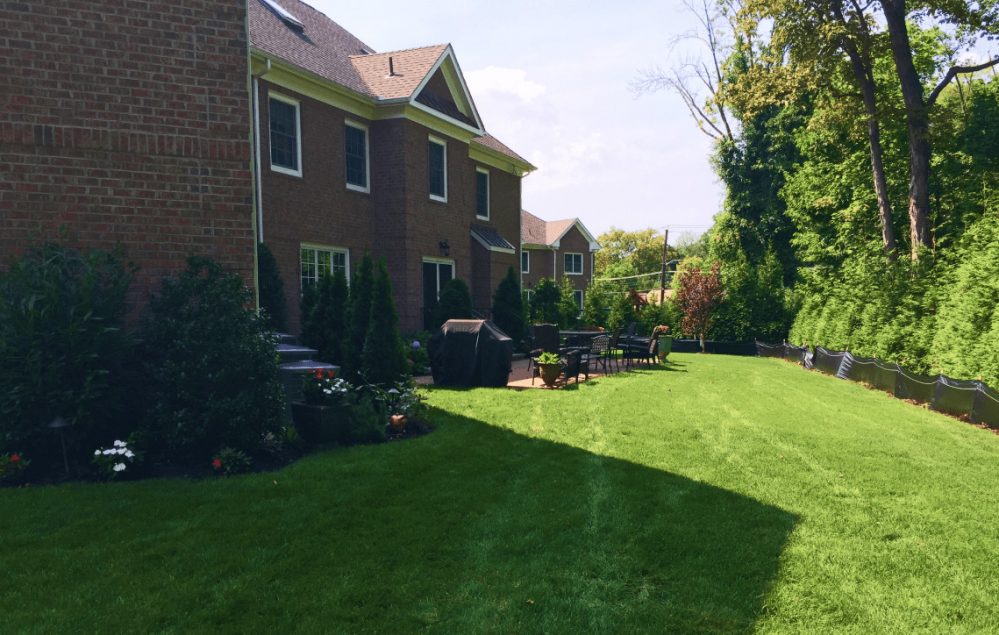 Details:
The transformation involved with this project is aesthetically pleasing to say the least. Highlighted is our designers' ability to create elegant blueprints as well as our construction team's ability to bring them to life.
Landscape Construction
Outdoor
Kitchen
Patio
Sitting Walls
Sod & landscape
Completed in 2016
Starting off with a small patio complemented with a large lawn behind it, our professionals completely renovated the foundation of the backyard and built a new patio on top of it.
Along with the patio, a sitting wall was constructed and an outdoor kitchen was built. The vision of our client was brought to life and it was gratifying to see how the initial landscape was transformed into a large beautiful piece of work.