Your Professional Garden Design Team and Landscaping Company
We are happy to help you perfect your project no matter where you are in the landscaping process. Whether you are beginning with a blank slate or have a specific vision in mind, our collaborative efforts will yield a fully realized project as seamlessly as is possible.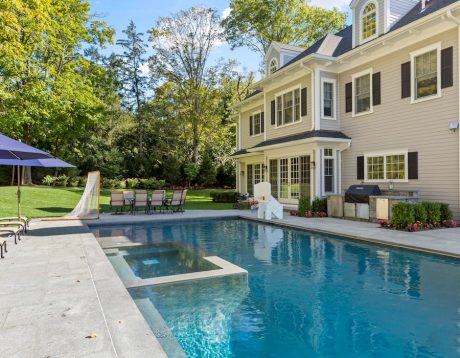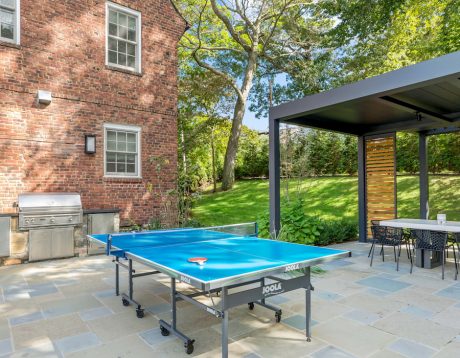 Landscaping That Reflects You
You want your landscaping to catch the eye — not just today, but for years to come. Your garden, your lawn, every trail, and tree  — they all reflect who you are and who you'll be. That's why we work with all of our clients to create a vision of a unique landscape just for you. 
We put our decades of experience to work for you, helping you express your identity with every water feature, every plant, every blade of grass surrounding your home. Landscaping is an extension of the essence of your home and your heart.
What is Landscaping?
Landscape can be a pretty broad term. Generally, "landscape" encompasses all of the functional and aesthetic choices you make on the exterior of your property. On some properties, creating appealing curb appeal might be limited to plant selection or the creation of custom masonry and walkways. 
For others, creating an outdoor space can be much more extensive, involving the creation of extensive gardens, the inclusion of water or lighting features, and the execution of a broad vision for your property. 
Both residential and commercial properties require landscape design services. The amount of work your property might need will depend both on the natural surrounding and on your vision as the property owner, but hiring a great landscaping services company in Westchester is the first step. Once we're on-site, we're able to provide you with a no-obligation quote.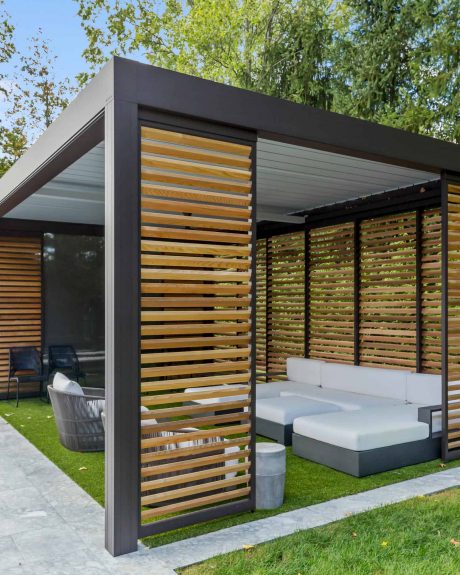 A Landscaping Westchester Fixture
Thinking about your lawn probably isn't the first thing you want to do every day. That's where we come in! We've been working with Westchester County NY and White Plains residents with their landscaping for over four decades. That's important — because good landscaping services are about more than what plants look good in your garden or which paver appears best on your walkway.
A great landscaping company in Westchester will also think about soil hydration, choose plants that thrive within the upper New York ecosystem and climate, and how to best alleviate water and flooding concerns surrounding your property.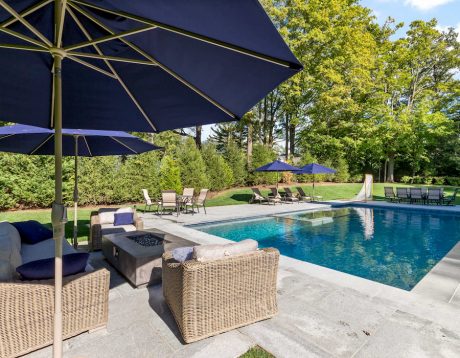 Our staff can determine the proper grade for your lawn and whether your exterior structures or surrounding masonry are up to local building codes. All of that comes from a lived experience in the White Plains and Westchester area.
A Professional Landscaping Local Resource
For over 40 years, DBI has been serving the Westchester County NY area, so we consider ourselves a local resource. We're experts on the specific needs of the area — both human and natural. We can work with you to find trees and shrubs that will thrive in your yard. And we know how to work within the various local requirements of both towns and associations.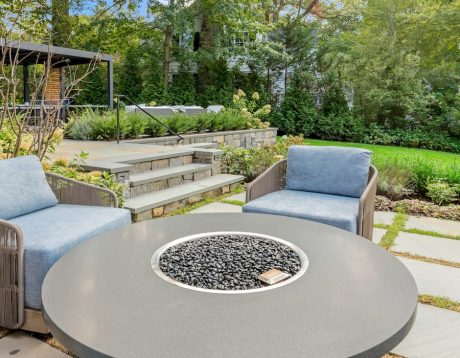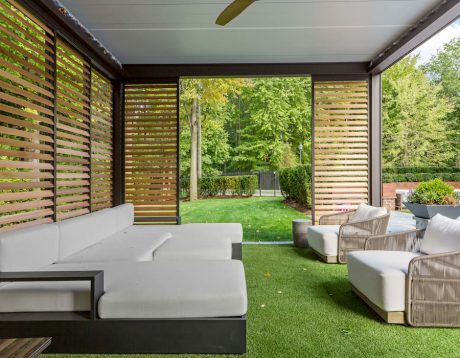 Your Dream Team for Your Dream Yard
Backed by decades of experience serving White Plains and the surrounding area, DBI is a landscaping services company that knows how important your landscape can be. When you look out your windows on a beautiful Saturday morning, what you see should bring you nothing but calm and comfort. 
We've been proudly serving this area for decades, so our team's experience and expertise allow us to curate your perfect dream yard. With DBI, you never have to think of your landscape as work — just as beautiful.
We explain every aspect of the quote so you know exactly what work is entailed in the offer.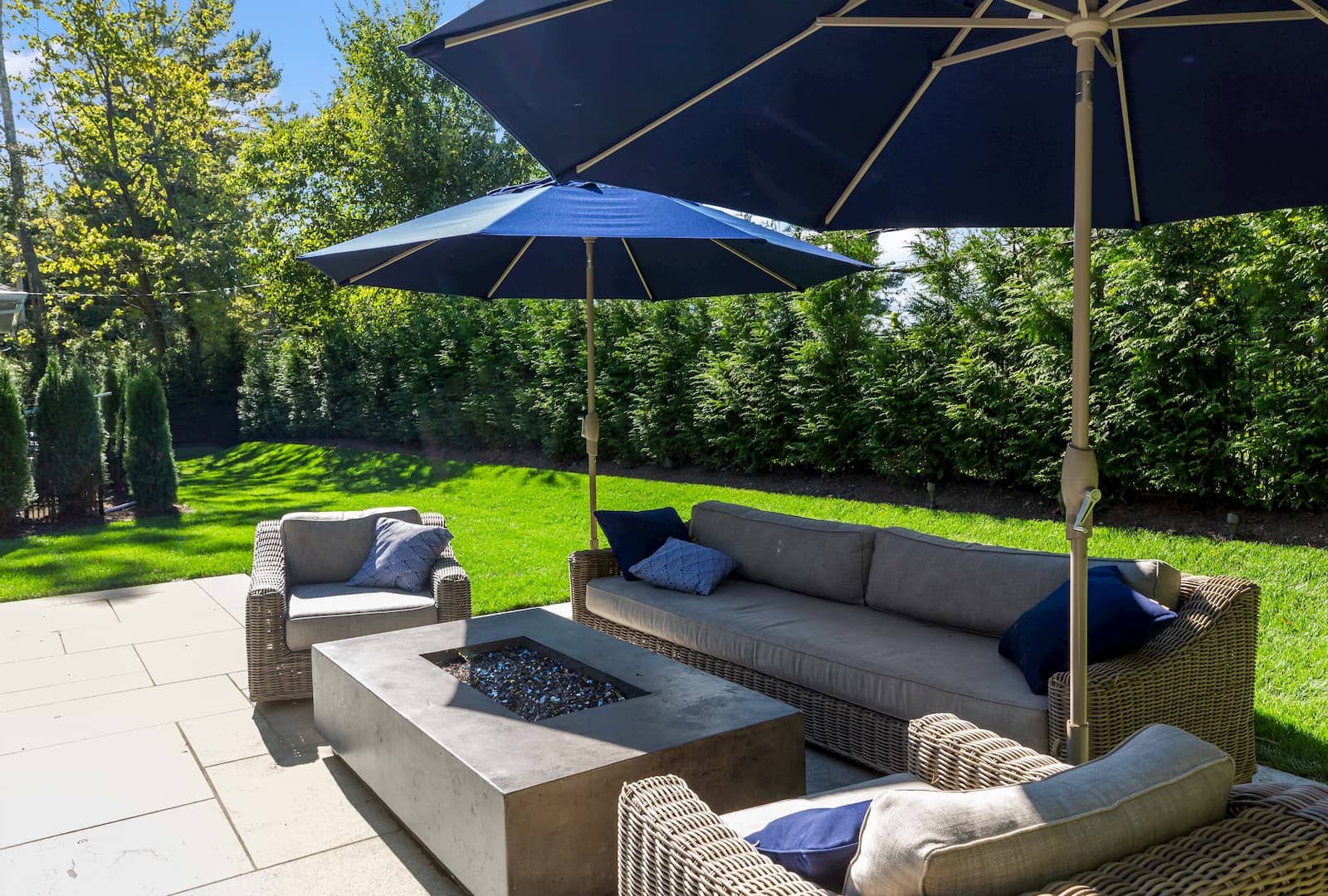 Landscaping for Home and Business
It's not just homes that need great curb appeal. You want the exterior of your property to reflect who you are, and that goes for businesses too. Westchester County NY is home to a thriving business community, where high-end, quality landscaping can help you stand out for the right reasons.
As with a home, landscaping for your business should project your ideas, your values, your message — the very essence of your business.
But landscape design for a business can be tricky. Sometimes you have to work within the confines of the local zoning ordinances. Other times you just have to make sure that your masonry and outdoor spaces are serving your branding and company ethos. 
Good landscaping will do all that and still make sure everything's graded to let the water runoff properly. DBI takes it one step further, emphasizing a sustainable, low-maintenance approach. And we make every part of the project clear right in our quote.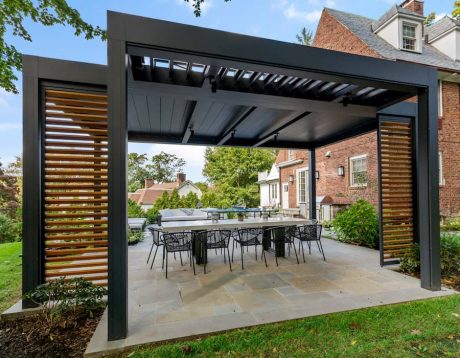 If you're running a business, you know how valuable customer service can be. DBI Landscaping Group has built a reputation throughout White Plains for stellar customer service — no matter what kind of property you're looking to beautify.
Look Out the Window and Be In Awe of Your Yard
At DBI Landscape Group, we work with you to create a sense of continuity between your home and your landscape. We can bring your vision to life in a way that's low maintenance and sustainable — good for the environment and easy for you! 
Great landscape design makes a lasting impression. We have experience working with property owners to curate just the right impression. For us, landscaping means:
Selecting plants that compliment your yard and your vision. Our on-site nursery gives us the ability to find just the right flora for your garden or home.

Working in harmony with nature to create a sustainable, low maintenance outdoor space that projects your vision for your home.

Curating your landscape to create an experience in line with your vision.

Ensuring the grading of your landscape is optimized to the amount of precipitation you'll receive.

Planning irrigation that will help sustain your garden or yard with little to no effort on your part.

Ensuring your patch of nature makes the statement you want and lives up to the vision at the heart of your home.

Providing an accurate quote and offer that you can rely on.
When you look out your window, we want you to experience awe — the awe of nature and the comfort of your landscaping. When you've created just the right space — aesthetically and functionally — then your yard truly becomes part of your home.
Contact us today to get a quote.