Elegant Lawn
The Hidden Beauty of a Lawn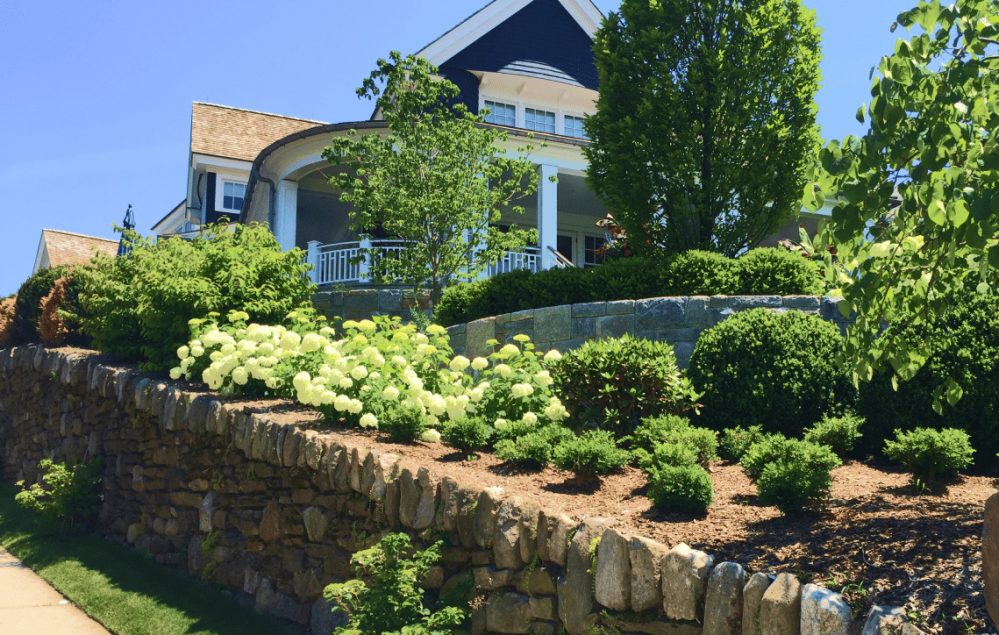 Details:
Located in Greenwich, Connecticut, this project required landscaping & sod. The main goal was to develop a front lawn to complement the beauty of the home that was previously hidden by a tall group of trees.
Landscape Construction
Landscaping & Sod
Completed in 2016
From there the work on the lawn began and each level was decorated with an assorted group of flowers along with newly planted trees.
The before photos show a very lackluster display of lawn care with large trees hiding the architectural elegance of the home. The final product speaks for itself with strategic landscaping and well-planted flowers and trees decorated across the lawn